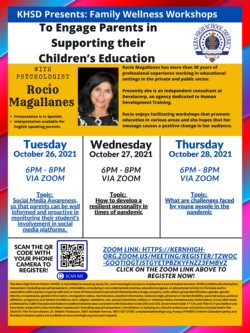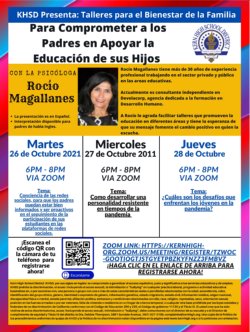 What

Virtual Family Wellness Workshop: Social Media Awareness

When

10/26/2021, 6:00 PM

–

8:00 PM

Where

Via Zoom
KHSD presents Family Wellness Workshops with psychologist Rocio Magallanes. Topic: Social Media Awareness, so that parents can be well informed and proactive in monitoring their student's involvement in social media platforms.

The workshop will be held via Zoom in Spanish and interpretation will be available for English speaking parents.

To register for the workshop, please click on the link below.